How Pitch helps Frontify live their brand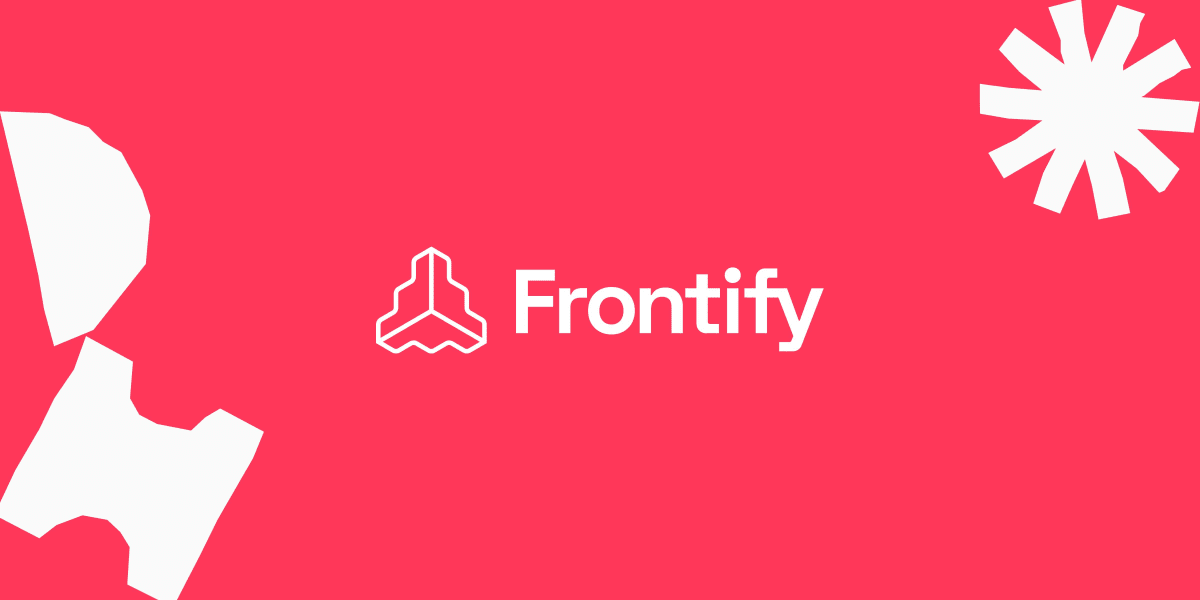 Frontify simplifies brand management with a platform that connects everything (and everyone) important to the growth of a brand. As they matured as a business, Frontify decided to update their own branding and the tools they used to present themselves to the world. Pitch became a key partner for them, turning a once-fragmented workflow spread across legacy tools into a seamless way to create, collaborate, and fully live the Frontify brand.
With Pitch, everyone at Frontify — from design to sales to leadership — could access the latest presentation templates, work together from any office, and contribute to a shared hub of important company information.
Choosing a partner to present brand assets
The process of retiring outdated assets and introducing new ones can be long and obstacle-ridden. But a rebrand is also an opportunity to start fresh and give everyone the tools they need to be more effective in their roles through the use of shared assets, templates, and presentations.
Rick Hummel, a Product Designer at Frontify, needed a way for designers to share brand materials with other teams so they could represent the company consistently. At the time, they were using a combination of Keynote and Google Slides for presentations. Rick knew there had to be a better solution.
"For us, it was clear that a cloud-based presentation tool was the way to go," Rick says. "We needed to bring more brand consistency to our presentations and our company."
Despite team members' familiarity with other presentation tools, Rick knew that investing in making the switch to Pitch now would save them time later. Changing tools wasn't a setback. It was a way to set themselves up for future success.
"We were having the same problems as other companies using static files: People weren't downloading the most recent version of a presentation, leading to problems. As the ambassadors for brand consistency and brand excellence, we knew we needed to fix that. And our existing presentation software was not fixing that."
They started rolling out Pitch to a small group of stakeholders and members of the leadership team, and then decided the time was right to get the rest of the company on board.
"It was clear for us that there was no chance to use Keynote and Pitch or something mixed. It should just be Pitch," Rick explains.
The rebrand was a perfect opportunity to create cohesion. Instead of sending files back and forth, Pitch became the place where everyone went for new, rebranded Frontify templates.
Creating brand resources for the whole team to use
Pitch played a key role in unveiling their new messaging and visual style, as well as providing a day-to-day resource to help put their new brand into practice.
Christof Müller, Frontify's Marketing Art Director, recalls, "After I saw how Pitch worked, I was so excited and understood exactly why this was the right moment to switch."
Even when it came to the communication around the rebrand itself, Frontify's team centralized their work on the new brand templates in Pitch, knowing that their work would eventually save everyone time.
"We wanted to find a tool where we could be collaborative. We were using Keynote, but it was too complicated to work together," says Christof. "The tool was easy to use, even for non-designers, but what we needed to do was help people understand how to use our new brand in the right way."
By building templates in Pitch, Frontify's team could efficiently roll out internal education of the new brand and enable team members to bring it to life.
Pitch's intuitive editing experience plays beautifully with the Frontify for Desktop app, making it easy for teams to grab the latest logos, photos, and more. And with Pitch's template library, sharing the latest designs and messaging is only a click away.
"It was so easy to save templates in the template library so everyone could access the latest versions in real time. It was great to see how people in the company embraced it — they were excited to use it for the first time."
Delivering consistent, branded presentations to impress
With the internal rollout behind them, it was time for Frontify to share their brand with the world.
As Stephanie McSwiney, VP Sales at Frontify, explains, "We stand for brand management, so brand consistency is really, really important for us, and it starts in how we communicate with our customers."
Sales is a customer's initial touch point with the Frontify brand, which means getting first impressions right is essential.
Before, Stephanie's team struggled with presentations. Working with cumbersome Keynote files and sharing bloated attachments, it was difficult for them to know where to access the most up-to-date version of a deck.
"It was really hard to share knowledge across the team — for example, to know which were the good pitch decks that worked for people and how to effectively adjust them to customer brands," Stephanie says.
She adds, "And then aside from internal knowledge sharing, sending them out to the client was hard — PDFs were too big and inconvenient."
With Pitch, anyone can create a deck from a template and share a link to collaborate internally, or share externally. From sales to customer success calls, Pitch provides a knowledge library for teams to build, adapt, reuse, and externally share decks, while ensuring materials are up-to-date.
The ease of moving to Pitch, finding templates, and adapting presentations for new client pitches saved time. And with live video collaboration, Frontify employees around the world had a totally new way to work together.
"In Keynote you had to upload it to your personal drive to collaborate, which was a pain and of course not very great from a security standpoint. Now, we can collaborate via live video and really work on the same slides," Stephanie explains.
"Working on slides is much more efficient, we can easily access the approved assets," she says. "It's a brilliant, really easy workflow."
With less design pressure, sales can focus on how they serve customers and support Frontify's growth. Frontify's sales teams can also ensure that clients get the most updated decks, without sending a new file and track the open rate to see which decks perform well.
"It's really cool that when we share the presentation with clients via a link, we can see the stats on who opened it, the open rate, did the client really look at it? It's a great way of collaborating with the client as well."
Replacing complexity with delightfully intuitive collaboration
With Pitch, Frontify is delivering on their brand promise of being perfectly consistent all the time, while enjoying the process of working together. From their design team updating brand assets to client-facing teams preparing pitches and onboarding documents, everyone can confidently build materials with brand consistency.