On inclusivity in a modern workplace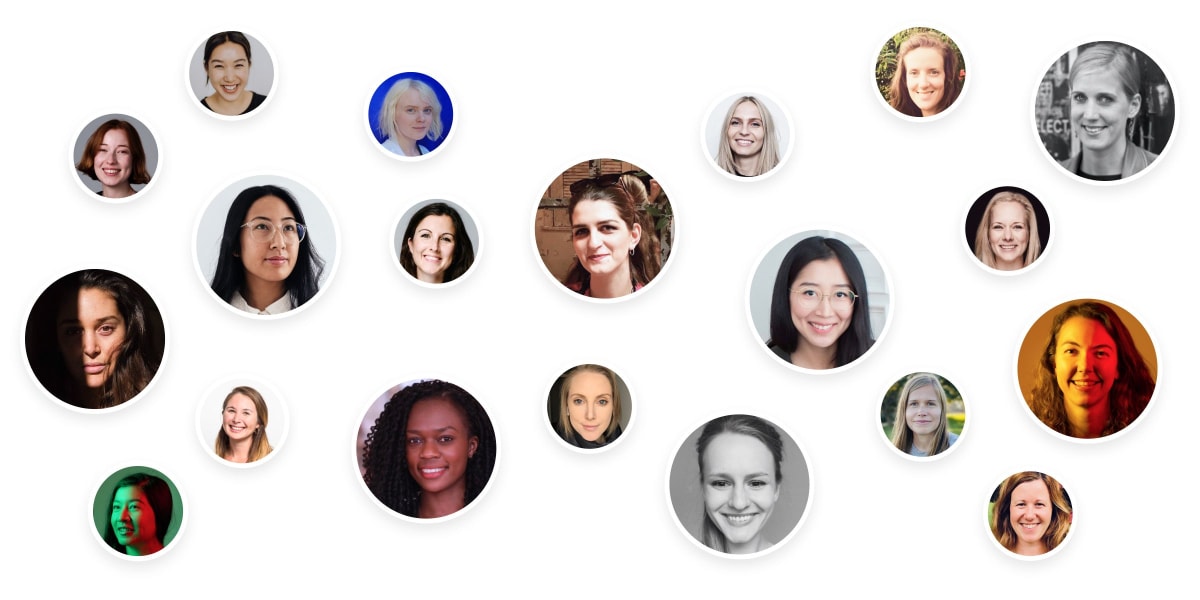 Tech startups don't have the best reputation for diversity. Having worked in startups for the last 10 years I've personally seen the good, the bad, and the ugly and learned a lot about what it means to be a woman in the tech industry. Working in the People space has also given me a unique perspective about what it takes to build an inclusive organization and how embracing diversity makes a team thrive.
With Pitch, my co-founders and I knew from the beginning we wanted to do things differently. As we built the company, we focused on creating an inclusive culture from the start and put an emphasis on remote work and flexibility. This helped us scale our team and improve our gender diversity ratio in a short amount of time. There is still so much to do (we are not yet at equal representation) but we are proud of what we've achieved so far. To date, we've brought on 19 women, 10 of whom are in strategic positions within the organization. I am particularly excited about one of our newest hires, Åsa Liden, who recently joined our team as VP of Engineering, bringing another strong female voice into our leadership team.
Going forward, we will continue to focus on promoting people from different backgrounds into leadership roles, as well as raising internal awareness to the importance of diversity and inclusion. On our mission to build a sustainable company, we believe this approach sets out the right company values from the very start.
Make space for all women in the ever-growing tech industry
The challenge is a reality for all of us, especially in tech and business. The current statistics paint a clear picture of where we stand when it comes to gender equality. They're also an indicator of how long it will take to close the gender gap globally. However, we believe that as an organization, we can start with us and build up from there.
"I grew up in Sweden and have worked on multiple tech products in different organizations and industries. While my engineering career started with insurance software, I've gone on to work on music at Spotify, birth control at Natural Cycles and now, presentation software at Pitch. With so many diverse challenges, tech offers a wealth of opportunities for both women and men. Both are equally needed. We need to encourage women to take bold risks and be confident in all the knowledge they possess, as well as the unique value they bring to the tech world."
"I was born and raised in Berlin, moved to New Zealand for a few years, and now live in Austria, where I work remotely. Throughout my career, I have found it very important to have role models at different levels and areas in the company. Role models make it possible to imagine yourself in that position one day. As a woman in tech, I hope that I can encourage others to not only pursue careers in the industry but also to dream big and consider moving into a leadership position if they are interested."
"I'm an Asian American who was raised in San Francisco, where I grew up with a lot of other immigrant families from various countries. My favorite thing about growing up in that city (aside from the diverse range of cuisine!) was hearing everyone's immigration stories and getting exposed to so many different perspectives. To me, being a female in tech means being able to contribute opinions and ideas which may not have been considered previously.
Pitch is one of the only places I've worked where I really see women being encouraged and supported into leadership roles. It's refreshing and a huge sign that the company cares about representation."
Build an inclusive leadership culture
To do this, we need to start with asking "What does leadership mean to us?" We are in an era where we need to reconsider the definition of leadership, not only as a company but also as a broader society. It's impossible to separate the impact of society's influence from our perspective. In rethinking how we define leadership, we also learn how to appreciate the ways leadership presents itself in different people.
"Women have different experiences due to their gender and as a result, we've had to fight more in the workplace just to earn a seat at the table. Having more women in leadership isn't just beneficial because it empowers other women, it also raises awareness for men. Pitch is not afraid to put women into leadership positions. I love that some of our founders are female. It gives me hope and encourages me in my own path."
"The main prerequisite for thriving in the workplace is a gender-neutral mindset. It's important to bring our unique perspectives to the table, and while some may be shaped by gender differences, ultimately, we all are here with the same goal: to solve problems. I try to focus on what connects me to both my male and female colleagues, rather than what differentiates us.
I feel very lucky to be part of the team where me being a woman is not something that crosses my mind on a daily basis, and I can just focus on learning new things and growing in my career."
Enable a culture of flexibility, balance, and career growth
Giving women something to lean on is as important as telling them to lean in. Women leave the tech industry for many reasons, one of the main ones is a lack of support. We don't just want women to build their careers with us, we want them to know and feel supported while doing so. It starts with giving proper recognition and making career opportunities accessible to women.
"When my opinions and ideas are listened to and respected I feel empowered to do more. I feel proud to be part of building such an exciting product and brand. On the other hand, I also feel supported and backed up by the company. Everyone is encouraging and self-motivated, which inspires me to be proactive and do my best work."
"Women often face the dilemma of choosing between being a parent or having a career. As a working mom, it's always been important for me throughout my career to be able to work without sacrificing the parent that I am. Having to choose between either/or is a disadvantage that ultimately influences our future earning potential and the contributions we are able to make to our families. Organizations should facilitate a remote and flexible work culture that allows parents to thrive in their careers and at home."
"I joined Pitch while still a student, and having the flexibility to work and study at the same time showed the company cares about my long-term success. I feel Pitch invests in me as much as I invest in them as I'v been able to gain knowledge and experience that will be useful throughout my career. I know that my contributions are valued by the feedback and recognition I receive from leadership. A culture of honest communication, openness, and flexible working hours make all of us motivated to show our best self and work."
Conclusion
As a company that aims to build a truly inclusive environment, we make a conscious effort to be mindful of the different ways people experience work as we build our teams and company. We hope these stories inspire you to take the plunge and pursue a career and life that fits you as a woman in our world. If you'd like to join us on our journey, take a look at our open positions to see if there's an opportunity for you.