Over the past few months the Pitch team, like the rest of the world, has had to adapt to some changes in our day-to-day lives. During this time, it's become clearer than ever that teams need new tools to support the different ways they work — in real-time or asynchronously, but always together.
Since April, we've introduced several major updates to help teams work more effectively, no matter where they are. In total, we shipped 21 new features, 38 improvements, and 80 bug fixes. We've also continued to expand our beta, adding thousands of new users and working to optimize the new-user experience.
Here's a round-up of what we've been working on.
Create beautifully on-brand decks for any topic
One of the hardest parts of creating presentations is getting started. Most of us — myself included — aren't formally trained in presentation design. Nailing your story and laying out content can be a daunting task.
In May, we launched our template gallery to provide you with all the inspiration you need to deliver an applause-worthy deck. Today, our template gallery has dozens of professionally designed templates — and we're adding more every month.
You can combine any of our templates with presentation styles to make them your own. We've made it even easier to keep content on-brand with custom font support. Upload your custom font or favorite Google font and start working with it immediately. And there are no limits, so if your brand uses multiple font families or font weights, you can add them all to Pitch.
Spend less time editing presentations
This quarter, we introduced even more ways to streamline your team's workflow.
Now you can manage and rearrange multiple slides in your deck. More importantly, you can apply bulk actions. Paste an element, apply a presentation style, or change the status of multiple slides at once.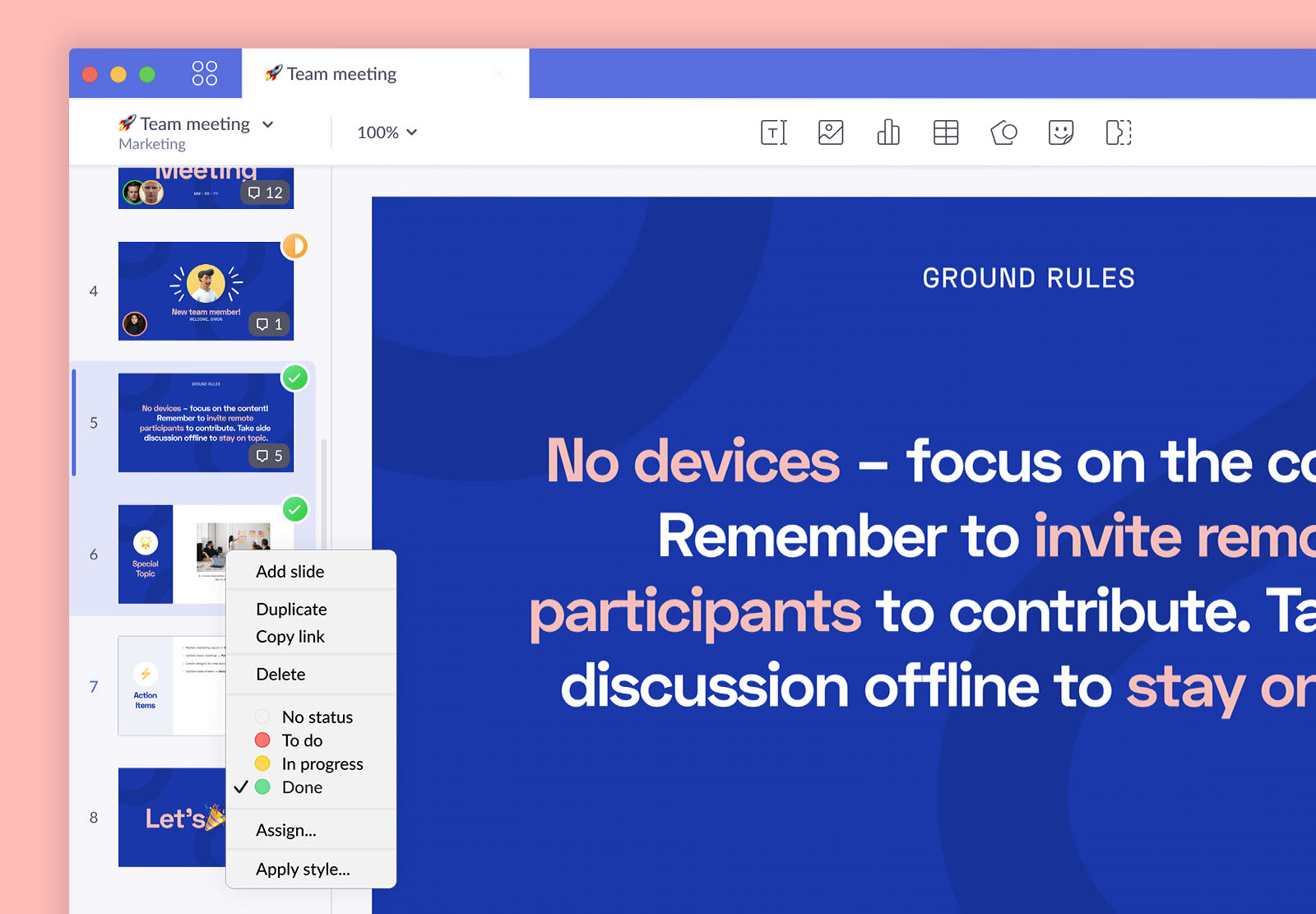 Work together — no matter where you are
Though our beta is still small, teams are already working with each other across workspaces. Agencies are building templates for their clients, investors are helping fledgling startups on their pitch decks, and companies are delivering new business proposals to prospects.
Now, in addition to team workspaces, we have guest workspaces. If you need to collaborate with people outside your company, you'll now have a central place to organize that information instead of digging through your inbox or a file storage system.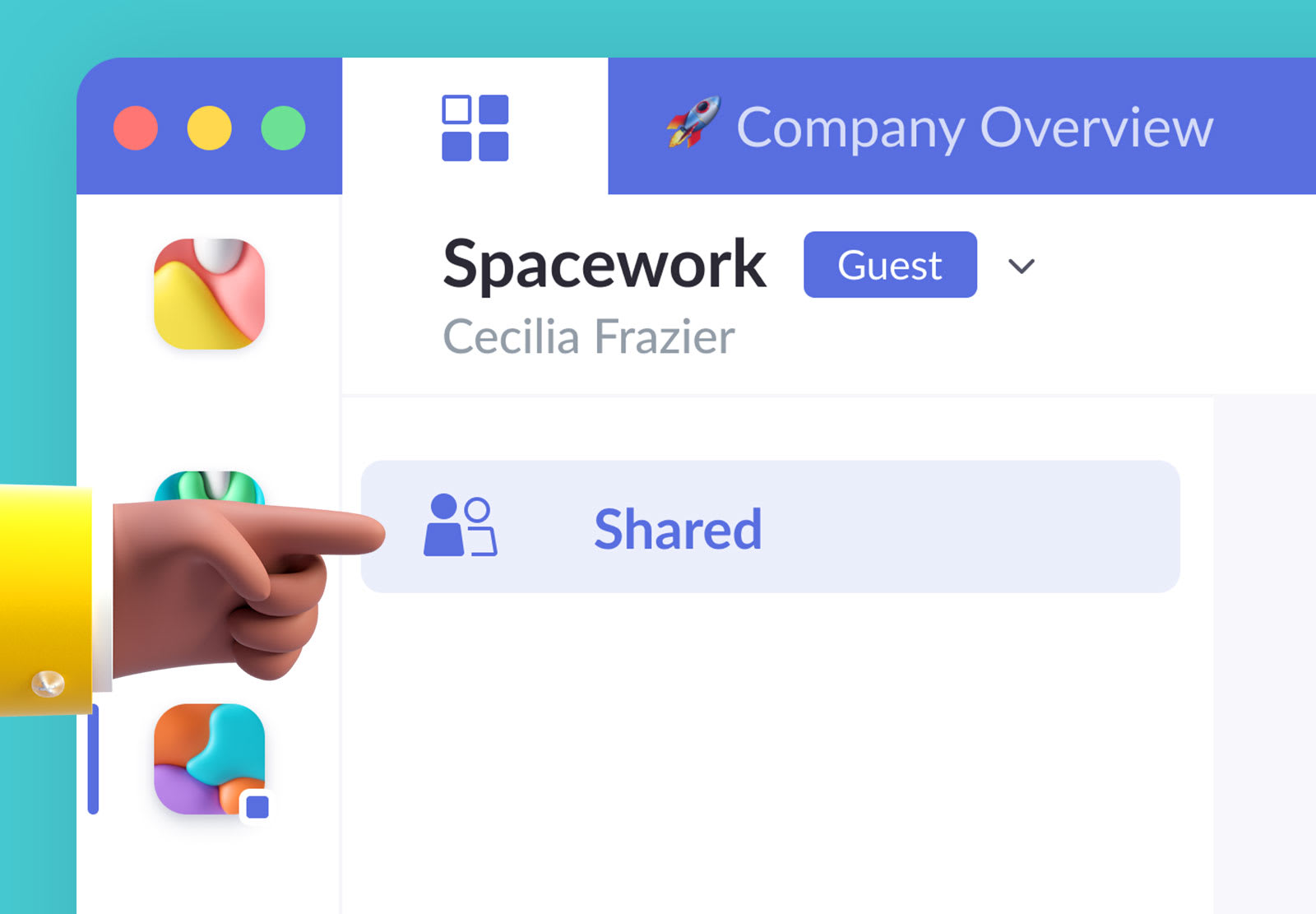 Pitch has always supported real-time collaboration and co-editing. But with more and more people working remotely, we wanted to make it easier to get everyone on the same page. Click on a teammate's avatar in Pitch, and you can jump to the slide they're working on.
Share your ideas anywhere
Our early users have continued to ask for new ways to share their Pitch presentations with the world. Some want to bring presentations into knowledge management systems like Notion, while others want to easily share conference presentations on their blogs.
Last week we shipped presentation embeds to make it easier for others to interact with your public presentations. Right now they work with websites and tools like Notion and Coda. In the future, we want to make them available everywhere.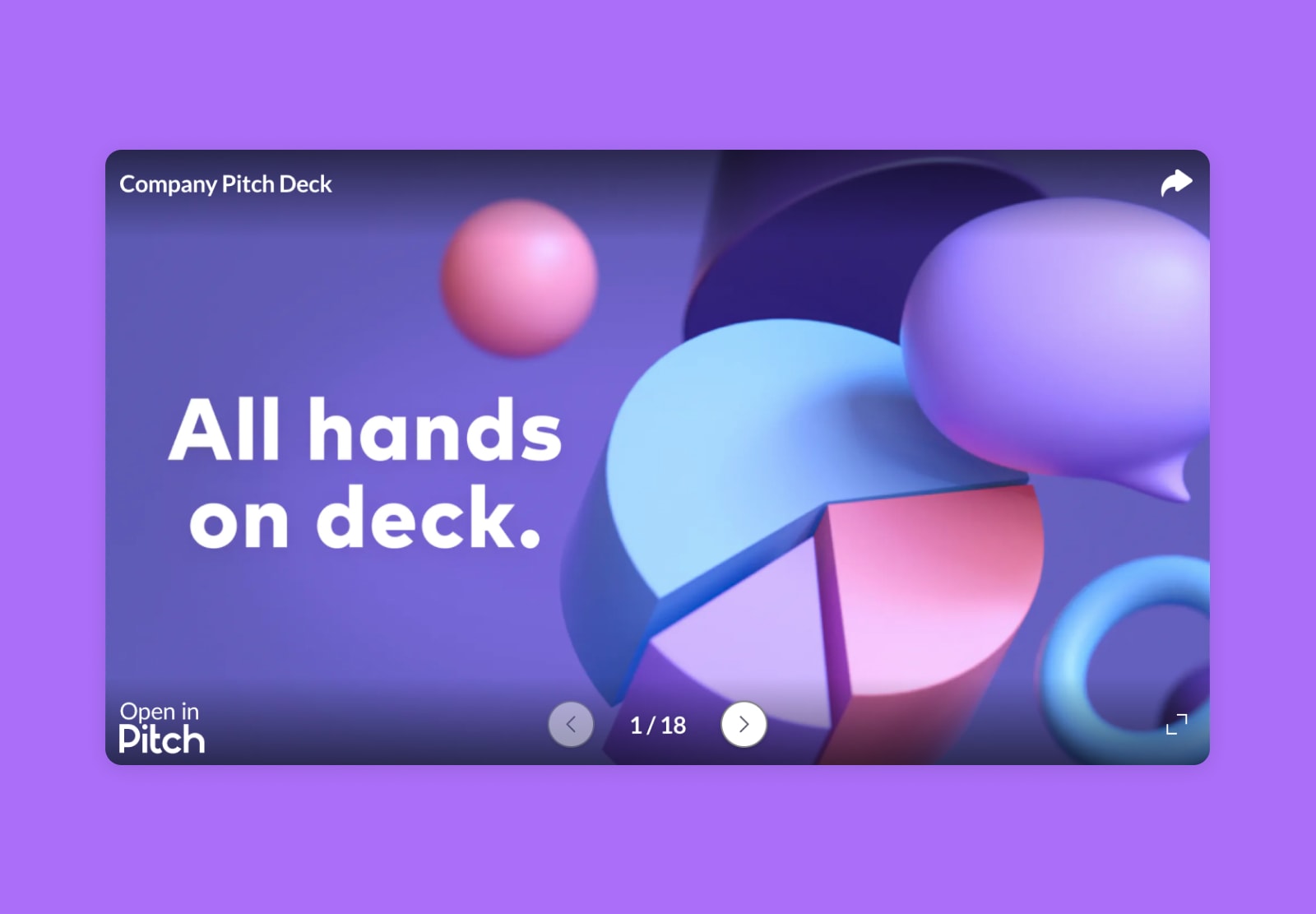 What's next?
The next few months are sure to be exciting! On the product side, we'll continue to focus on the core Pitch experience while working to introduce our first data integrations and mobile apps.
We're also working hard to get more people off the waitlist and into Pitch.
During the early phases of our beta, it was important to give each team a personal introduction, thoroughly document their feedback, and incorporate it into our roadmap. Now, we're ready to dramatically scale up the number of invites going out each week, starting with teams who have signed up using their work email.

We're kicking off the next round of invites mid-July, so be on the lookout for an email from us. If you haven't joined our waitlist yet, there's still time to sign up for early access. (We're focusing on teams at the moment, so make sure you use your work email.)
We're so grateful for how patient you've been while we work to make Pitch the best way to collaborate on presentations. We promise you won't be waiting much longer.