How Help Scout runs a remote business with Pitch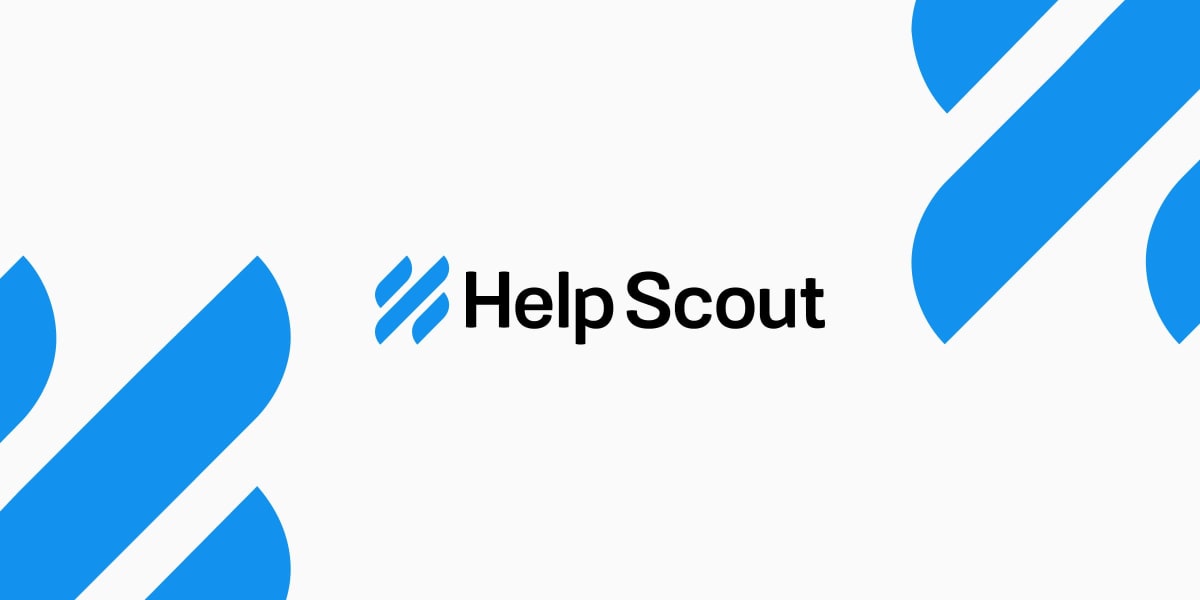 As a globally distributed startup competing in a field of established incumbents, the team at Help Scout wins by leaning into their speed and creativity. Their CEO chose Pitch as a more collaborative way to make slides, but once the team got a hold of it, they knew it could do more. Now, Help Scout uses Pitch to keep transparency high across its remote team, and it's even become a secret weapon for recruiting top talent. 
Help Scout helps companies improve every interaction with their customers. In an industry inhabited by the likes of Salesforce and Zendesk, Help Scout's dedication to innovation, focus, and agility is its competitive edge. As the company has grown in size and ambition, the team has continuously rethought its toolkit to keep that edge.  
A fully remote company, Help Scout's team spans more than 60 cities across the globe. For them, the ability to easily collaborate with one another is essential in any software they choose. 
Help Scout's CEO and co-founder Nick Francis was originally a Keynote power user, but he often found himself on an island.
"The problem with Keynote is that collaboration sort of sucks," he says. Working together on slides was a struggle. He needed something design-forward yet cloud-friendly that could support the kind of seamless collaboration required by a globally distributed team.
Getting the organization to make the switch to Pitch 
For Nick, it was clear that a rethink of his presentation software was in order. In order to commit to the change, he wanted to pressure test Pitch before rolling it out to his team.
"I'm pretty picky about the products we adopt as a company," Nick explains. "I'm asking 125 people to change their workflow, and I want to be respectful of that task. But great product people like Rahul at Superhuman had wonderful things to say about Pitch, and I knew about the founding team, so I was keen to give it a try." 
Nick is a forward-thinking leader who wanted to equip his team with the best tech stack possible. But in order for everyone in the organization to understand the value of using Pitch, they needed to see it in action for themselves. 
At the time, Help Scout's sales team was using a mix of Keynote and Google Slides, but each came with its own obstacles. The sales reps didn't like sharing decks in Keynote, and the decks they made in Google Slides were often off-brand.
"I hated the fact that they were using Google Slides to present our product because it just didn't feel like we were putting our best foot forward," Nick says.
At some point, the sales reps stopped using the decks in calls altogether, which was a problem, as their story was their competitive edge. 
"We're in the customer support market — we're never going to build more features than Zendesk or Salesforce. That's not what our go-to-market is about," Nick explains. "It's very important that we tell a good story and frame our place in the market relative to our competitors. Without a slide deck, it's impossible to do that."
Nick decided it was time to step in to help refine the narrative — this time, using Pitch. He set up a style using their brand's colors and fonts, giving sales reps the freedom to personalize decks without worrying about the design. With Pitch in place, the sales team spent less time making presentations and started to feel real pride in their slides.
"I want everyone on our team to feel like they've got design superpowers, and that they can create an on-brand presentation that's impressive to others and that they can be proud of. It's way easier to do that in Pitch, and that's everything for us."
Attracting top talent with a new way to recruit
With Help Scout's sales deck back on-brand and on track, the team began to discover that they'd just scratched the surface when it came to Pitch's utility across the organization. 
"There's all sorts of ways that we started to use the product," Nick says. "I just sort of set the tone by using it in a number of spots and then opened it up to the team."
Before long, the recruiting team hit on something brand new: using Pitch as a more engaging way to communicate about open roles. Instead of sharing dry, text-based job descriptions with candidates, Help Scout's team started preparing rich, expressive slide decks.
These hiring pitch decks included details about the role and opportunity, while also sharing what Help Scout was looking for in an ideal candidate and what they're all about as a company.
"When we share these, people are blown away. There's people in our recruiting funnel whose attention we never would have gotten if it wasn't for an asset like this."
Beyond being easy for candidates to consume, hiring pitches have proven easy for recruiters to send. All it takes is a public link to Pitch; no need to worry about attaching PDFs or finding the most up-to-date version of a deck. 
Now, during the hiring process, Help Scout's recruiters even ask candidates to present back to them in Pitch. 
"One candidate used a Pitch template to present his project. It looked fantastic, and he talked about how much he loved using it. It's a cool way to bring out people's creativity without them feeling intimidated. Everyone wants to be a designer, but it's a super intimidating craft." 
Help Scout's remote team finds focus and flow
These days, Help Scout has adopted Pitch for much more than sales decks and hiring pitches. Board meetings, town halls, conference presentations, and creative briefs all run on Pitch, and increasingly, it's becoming the de facto source for prep materials to keep meetings productive and focused. 
"As a fully remote team that's trying to operate in an efficient way, we've moved toward meeting pre-reads. Every important meeting or strategic meeting has a pre-read."
Pre-meeting briefs in Pitch summarize key information for stakeholders to skim through, while also offering the freedom to link out to more information for those who want to dig in deeper. 
With Pitch now broadly in use, Nick has a new understanding of the flow of work in his organization, as well as what people are working on and interested in. With presentation views, he's able to learn how his teammates discover and consume work. 
"One thing that I've noticed that's really interesting is that people have started looking into decks from other teams," he notes. "It's a really cool thing to lean into the serendipity of seeing new presentations and opening them to check out what the rest of the organization is working on."
Helping Help Scout win across the board
For Nick, what started as a search for a better way to collaborate on slides has produced much more. 
Help Scout's sales team is winning work with the confidence that they're on-brand, the recruiting team's hiring pitches are catching the attention of top candidates with creative storytelling, and the whole team is better prepared for focused meetings and better briefed on the latest work happening around the organization.
In Help Scout's mission to help companies improve every interaction with their customers, agility, and creativity are their calling cards, and switching to Pitch has helped those values flourish. 
Put succinctly by Nick himself, "Presentations are amazing at helping folks translate ambiguity into clarity."