How Unsplash wins new business with Pitch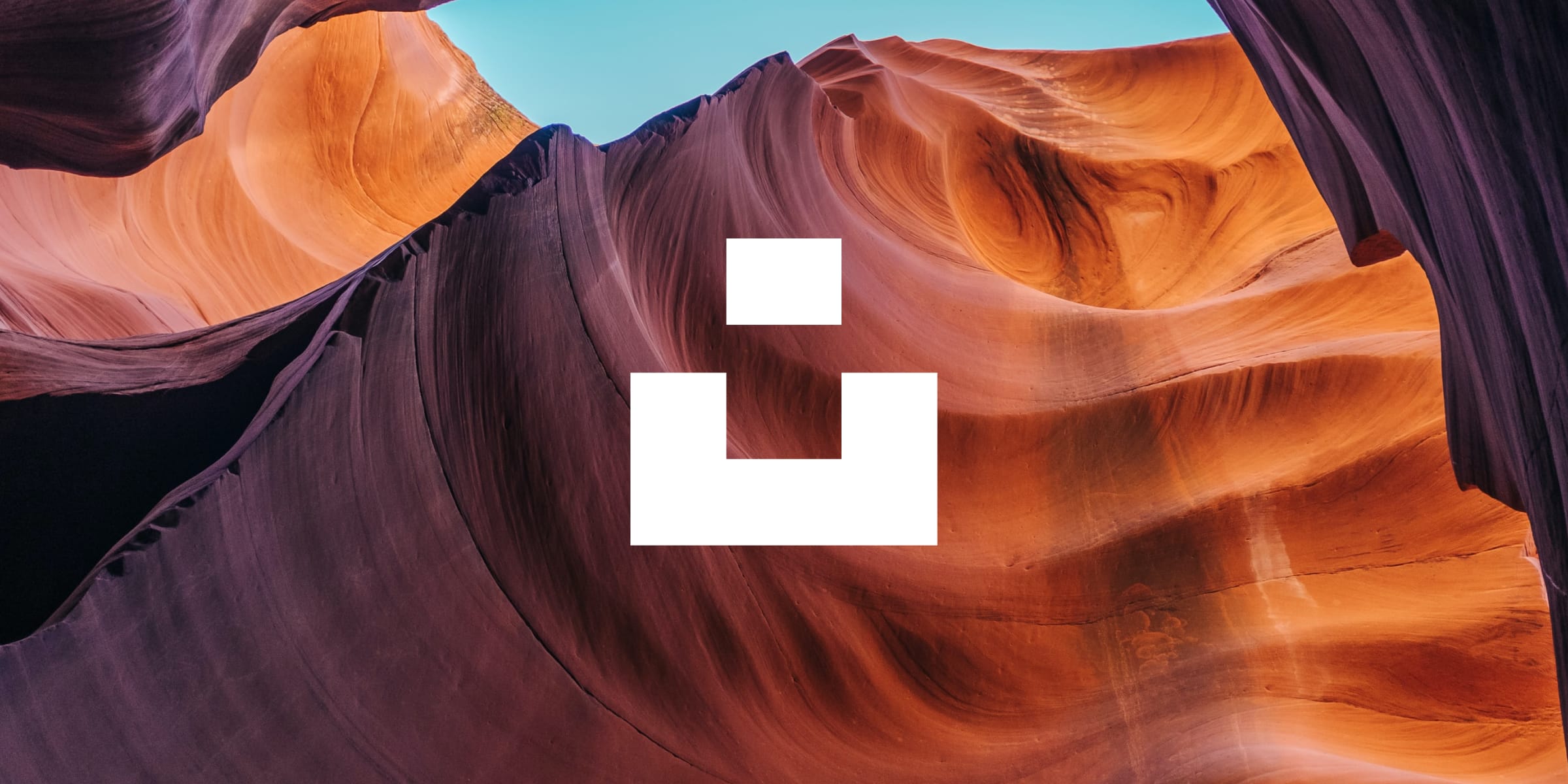 Born out of the pain of finding great, usable imagery, Unsplash has quickly become the internet's leading sources of free visuals. But the company's meteoric rise hasn't come without growing pains: As the team grew in numbers and started to connect with big-name potential customers, delivering a consistent, on-brand, and up-to-date sales presentation became increasingly unmanageable. Something needed to change. By making the switch to Pitch, Unsplash was able to to move past their collaboration challenges and focus on growing their business.
The founders behind Unsplash started with a simple concept: Every 10 days, they shared 10 free, high-resolution photos on their Tumblr. The idea caught on and since then, the Unsplash library has expanded to include more than 2.5 million images that have been downloaded almost 3 billion times.
Up until recently, all of the photos came from their community of photographers. But in 2019, they unveiled Unsplash For Brands, a new offering that would create great opportunities for everyone. Using this model, Unsplash could partner with relevant companies, offering them the chance to be featured natively in Unsplash photography or to hire Unsplash contributors to produce original photography highlighting their products.
This meant native advertising for brands, a new revenue stream for the community creators, and a growing library of free photos, making it a win-win for all involved.
With a new offering comes new challenges
With partners like Google, Harley Davidson, and Square already on board, the next step was to create a sales team and figure out how to scale. And that team needed to create sales decks and partnership proposals. At the time, Unsplash was using Keynote, but the collaboration experience couldn't keep up with the needs of a fast-moving startup.
Charles Deluvio, a graphic designer at Unsplash, was brought on board to build out their first official company presentation, which soon became the actual pitch deck the team was sending to brands and partners.
People around the company began using — and modifying — Charles' original deck, and before long, there were literally hundreds of iterations on Dropbox.
"I'd see all these versions and be like, 'Wow, this doesn't look like our original design.' We joked it was sort of like a pizza. We started out with a cheese pizza, and then all of a sudden there's olives and pineapple on top."
There were a lot of people involved in the creation and distribution of presentations, but the process was broken. Working across multiple versions meant they often deleted presentations and started from scratch instead of iterating and improving on existing content.
"Every time the team started working on a new presentation, the opportunity to make a better sales pitch was lost," Charles says. "There was no easy way to carry over ideas from previous versions."
Their way of creating presentations wasn't just a pain, it was holding them back from improving as a business. Their sales team was eager to move past the tech challenges of creating pitch decks and focus on winning deals, and the designers were desperate to create a more efficient workflow.
A new tool, but at what cost?
After jumping on an onboarding call to learn more about Pitch, Charles could see the value, but wasn't sure if he could motivate the team to try a different tool.
"I personally invested so much time in learning Keynote, creating hundreds of templates in the process, so it felt wrong to seek out a new option. On top of that, the team had become familiar with Keynote," Charles says.
Charles came to the realization that if Unsplash's existing approach already wasn't working, it definitely wouldn't work for them as they grew. It was clear that the friction and inefficiency the team was feeling was only set to get worse.
"For us to scale to the size that we envision and reach the objectives that we set out for ourselves, we all knew we needed to adapt our process," Charles says.
Enter Pitch: A single source of truth
"When working on presentations, I find one of the most challenging things to do for a graphic designer is to work in tools that aren't as powerful as what they're used to."
Charles was familiar with Figma, which has a shared library and components, but this wasn't how it worked in Keynote. Unsplash employees would mix and match from other templates, and there was no way for designers to ensure consistency. Charles found Pitch more intuitive. 
"It's very familiar to how designers work in Figma," he says. "With Pitch, people can start working on their slides and pull from approved templates. Being able to do this in real time and in the cloud makes the entire process seamless."
Previously, if someone asked Charles to refine a presentation, he would have to download it and work locally. There would be two people working on two slightly different files simultaneously, updating copy in one, design in the other. There were no processes in place to decide who should be creating the final version. With Pitch, not only was everything in one place, but commenting and assigning slides streamlined their workflow.
Having centralized, cloud-based storage and folders to organize work makes it easier for everyone to find the latest files. With iCloud and Dropbox, Unsplash always had to be mindful of storage limits. With Pitch Pro, Unsplash enjoys unlimited file size uploads and unlimited storage in their workspace.
"As soon as you work on a pitch for a client, it lives in a folder and is accessible. Everyone can see it in their workspace."
Making the switch to Pitch
"I knew that if I wanted to change the process, the transition from one tool to another needed to be seamless," Charles explains. So, he asked his teammates which templates they were using the most for their pitches and recreated them in Pitch. 
"I put together a short presentation on why we should be moving from Keynote to Pitch, outlining all of the issues we faced internally and how Pitch would solve them. It didn't take much time for the team to start using Pitch as their preferred tool for creating presentations."
Now, the team can easily customize and share their sales deck without the headache of endless file versions and confusing back-and-forths. They were able to build on existing decks and ensure that improvements were carried over from one iteration to the next.
"As we focus on growing Unsplash For Brands, one difficulty we've encountered has been in designing multiple presentations simultaneously," CMO Chris Liverani says. "Using Pitch, we've been able to solve this pain point, and that's directly contributed to the growth of our business."
Accelerating workflows with the Unsplash integration
On the team's journey to becoming expert presentation creators with Pitch, one feature came particularly naturally to them: selecting visuals for slides using the built-in integration with the Unsplash.
"Something that used to be super time consuming when working on a presentation was updating the visuals. Pitch's integration with Unsplash makes the process so much simpler," Charles says. "One of the ways we use Pitch is to show partners or brands how their assets would look on Unsplash."
This means they're constantly swapping images in and out. Before, they would have to go to Unsplash, download images, and then upload them to Keynote. Now they can select an image and easily replace it without breaking their flow.
Real-time collaboration that can keep up with Unsplash
Today, Unsplash's team has more than quadrupled in size, and half of the company actively makes presentations. With Pitch, everyone's able to access the latest versions of decks in a single, centralized workspace, and they no longer have to chase collaborators for comments and follow ups.
Everything happens in one place, and it's always up to date. 
Can they see themselves going back? Using legacy presentation tools feels like a step back, Charles says. "It's so outdated, like sending a fax instead of a Slack message."