How Yac raised $7.5M with the perfect pitch deck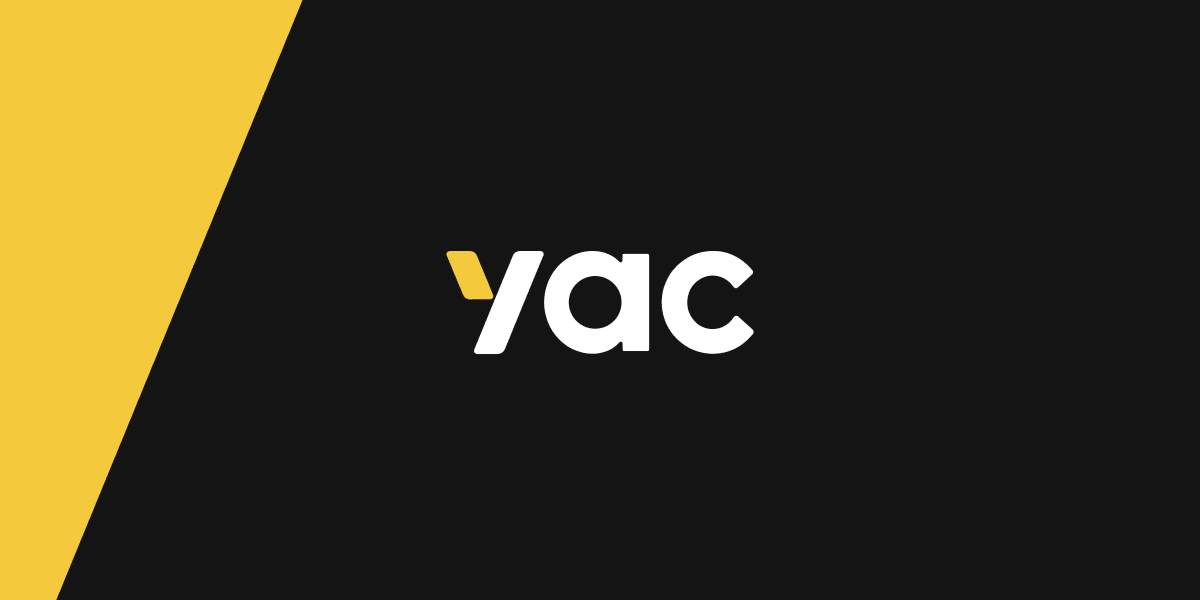 Yac is developing one of the most efficient audio communication platforms for remote work teams. Using Pitch, Yac was able to easily build a winning Series A pitch deck that raised $7.5 million. 
Originally named "Yelling Across Cubicles," Yac was created as part of a hackathon competition at the end of 2019. The concept was a sort of walkie-talkie for Mac that would allow people to easily record and listen to voice messages from teammates. Not only did they win the hackathon, but they went on to raise a total of $9M to bring audio-first, keyboard-free messaging to the world. 
Going beyond "good enough" Google Slides
At a time when work is increasingly happening over a keyboard and not face to face, Yac is poised to become a key player in the modern team's communication stack. Since COVID-19, they've seen a 400% increase in users and are well on their way to developing one of the most efficient audio communication platforms for remote work teams.
When Yac was ready to raise its Series A, they originally started working on their pitch deck in Google Slides. After all, it had worked well enough for their initial raise. Google Slides was good enough.
Justin Mitchell, Yac's co-founder and CEO, is no stranger to the world of deck design. In his previous company, he had plenty of experience scrambling to build down-to-the-wire client pitch decks using clunky software that wasn't designed to meet his needs.
"As creative director, I had to do all the presentations we would use to pitch major brands like Hilton, IKEA, and Facebook. We had to customize each pitch to fit the brand we were going after," he explains. "But in the end, it always looked like crap. My team asked why I was always failing at this one simple task. I just hated it — I hated making decks in Google Slides." 
Making the switch to Pitch
One day, while browsing Twitter, Justin heard about a new app called Pitch and decided to try it out. He showed Pitch to CMO and co-founder Hunter McKinley, and it was love at first slide. 
"I played with Pitch for four or five minutes and I was sold," Hunter says. "I realized that Pitch was designed for people like us. We were in the middle of working on our Series A deck, but I immediately switched from working in Google Slides to working in Pitch."
Naturally, his team was a little skeptical. Why switch now? 
"I told them I don't know how to describe it. It just looks better. It feels better. It's so design-focused. I was able to recreate my entire pitch deck — and make it look at least 10 times better — in an hour or two."   
Even Justin, who was the one to share Pitch with his team, didn't get it initially. How was Pitch different from Google Slides?
"The magic moment for Justin was when he saw the pitch deck template and realized I hadn't actually written it," Hunter says. "My co-founder thought that I had done so much more because the template was rigorous and thorough. He saw all these facts, figures, and structure — and that was just the template text." 
Templates, a blueprint for a better pitch deck 
Even with work underway, Hunter was able to draw inspiration from Pitch's gallery of custom-crafted templates. 
"The templates, design-wise, are much better than anything I've seen anywhere, including Google Slides," Hunter says. 
In the midst of building a pitch deck it's easy to get bogged down by the details of the content and design. Pitch's templates helped Yac focus on delivering an effective message and strong story on every slide. 
"With Pitch, we were able to focus on content instead of design. That's something Google Slides is missing." Hunter explains. "It's one thing to have filler text. But it's another thing to have advice on your slides — like defining your market size and why that's important. It's coaching you through creating your pitch deck and what it should look like." 
"With Pitch, everyone is working on the same template from the start and all we have to do is input the content. You can imagine how much time and energy that saves, and how much it makes a difference from a financial standpoint."
Working together in Pitch 
When you're working on a pitch deck, time is of the essence. With Pitch, the Yac team could easily collaborate on slides without the need for endless back and forth. 
"Before, when I was using Google Slides, I'd start by adding a couple of words to each slide, like What is Yac? or Finances, just to give the deck a high-level outline. Then I'd go to the notes section on every slide and type in a name to assign a slide," Hunter says. 
"That's why I really like slide assignments in Pitch. Now I have an easy way to assign slides to myself, to Justin, or to anyone else on the team and see exactly what everyone is working on." 
With slide statuses, the team could easily visualize their progress as they worked to perfect their deck. 
"We went back and forth. Sometimes we'd mark things as done, and then when going through the full flow of the deck would realize that things needed to be moved around or added. So we were constantly changing statuses as we worked through the deck. Compare that with Google Slides — anytime you open a doc you basically have to start with a fresh pair of eyes and you never know which slides are done or which aren't."
"I like that I can be looking at one slide and on the left-hand side I can see all the slides and see who it's assigned to and what the status is." 
As Hunter starts seeing more green dots appear, it's reassurance that all his team's hard work is coming together. 
Bringing life to a static pitch deck
With pitch decks, the delivery is just as important as the content itself. 
"I'm typically very anti-pitch deck. You're not just investing in the product — you're investing in the team. The magic is in talking to me," Justin explains. 
When pitching investors, Justin typically does the talking and for him, sending a static deck over just wasn't the same. Through a special collaboration with Pitch, Yac was able to embed voice messages into key slides, sharing personal greetings and customer testimonials to bring their product's value to life. 
From pitch deck to term sheet in just 4 weeks
Not only was the process of making their pitch deck simpler and more efficient, the final product was also a success. In November, Yac started working on their pitch deck. In December, they'd already received a term sheet. In their latest round, the team raised $7.5M to fund Yac's future growth.