How Linear uses slides for smart communication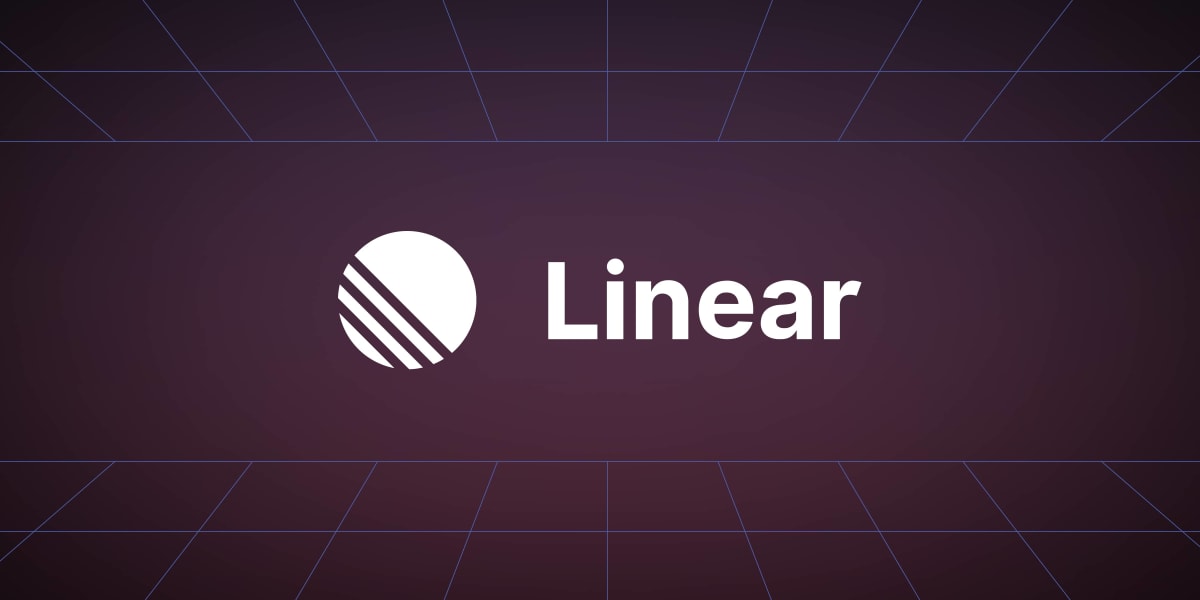 Linear is building a product for high-performance teams, and they expect the same level of speed and delight from the products they choose. They chose Pitch to save time on routine decks, but they soon made it part of their scaling business' core collaboration stack.
Linear is building a new standard for modern software development. It helps high-performance teams to streamline their software projects, sprints, tasks, and bug tracking. As a company that is reinventing how product teams work, they're no stranger to adopting new tools that help them work faster across departments and time zones. But when it came to their presentation software, they were stuck in the past. 
As a former designer, Karri Saarinen, Co-Founder and CEO, was accustomed to Keynote, despite its limitations. "Keynote has always been my go-to, but obviously the challenge there is collaboration and sharing."
Removing barriers to collaboration and sharing
Back in 2019, Linear was a small but fast-growing startup. Managing board decks in Keynote was no big deal if there was only one editor, but as the team started to scale, it started to feel the pains of dated software. Sending files back and forth, working in silos, and managing multiple versions were behaviors at odds with Linear's typical ways of working. 
For a while, they were able to forgo presentations entirely and share updates through text-based tools. However, the visual nature of slides makes it easier to follow topics and digest information. That's when Linear switched to Pitch for meetings. Karri explains, "I think a presentation can be easier or more engaging to look at instead of sharing a text document." 
The Linear team needed a solution that lived up to their high standards around collaboration, outstanding design, and ease of use. 
Presentations: The key for better focus and meetings   
A single place for all-hands updates
Spread across countries, most of Linear's work happens asynchronously. But every Tuesday, the team — which spans San Francisco to Helsinki — has one real-time meeting, where they can align on current projects and updates as a group. 
Moving to Pitch meant saving hours on meeting prep and giving Linear's global team more freedom to update their slides without generating multiple versions of their all-hands deck. Now, Chief of Staff Zoe Bauer can quickly create and circulate a new weekly meeting agenda and assign slides to individuals. And the Linear team can open their browser or desktop app to check slide assignments and update their respective slides. 
Zoe explains, "Pitch simplifies the entire process around presentations. Templates help us save time when deciding the flow of the meeting, while also keeping us focused on the goal of our meetings. When others start to collaborate on the deck, we can assign slides, discuss updates, and sign off on content all in one place."
By removing the administrative hassle of managing files, everyone can focus on their updates and important discussion topics. Karri notes, "Presentations make me think about what I'm going to say. Presentations force people to focus and share what they're working on in a concise way."
Data-driven board decks made simple
Board decks — which once lived locally on Karri's machine instead of in a shared workspace — were a natural next use case. With Pitch, key team members can contribute and Zoe can check in with collaborators to keep slides on track. 
The team can also quickly update numbers by importing CSV files or data from Google Sheets to create easy-to-read charts without having to manage screenshots from other tools.
Now that board decks are in one accessible place, Zoe, Karri, and others can easily refer to past meetings while preparing for upcoming presentations. 
An engaging way to educate customers
Seeing how easy Pitch was to use, Customer Success Manager Erin Frey started using slides for onboarding calls and community meetups. With customizable templates and seamless collaboration, she never has to worry about making sure Linear is putting their best foot forward.
She explains, "I can easily add my content in and then the design team can open the presentation and work their magic." 
Once a deck has been created, it's easy to save as a template and reuse for different occasions like demos or even follow-up emails. Erin says, "Sometimes a customer has a question about a feature. Instead of writing a long email, it's nice to throw a few slides together in Pitch."
She can share a simple link, and the content will always stay up to date. 
Software that scales with Linear's ambition 
Now, Linear has a single source of truth for important company updates, board meetings, customer communications, and more. More than just a presentation tool, Pitch has given them a way to move faster, stay connected, and improve the way they communicate.