How Feedly keeps work moving forward with Pitch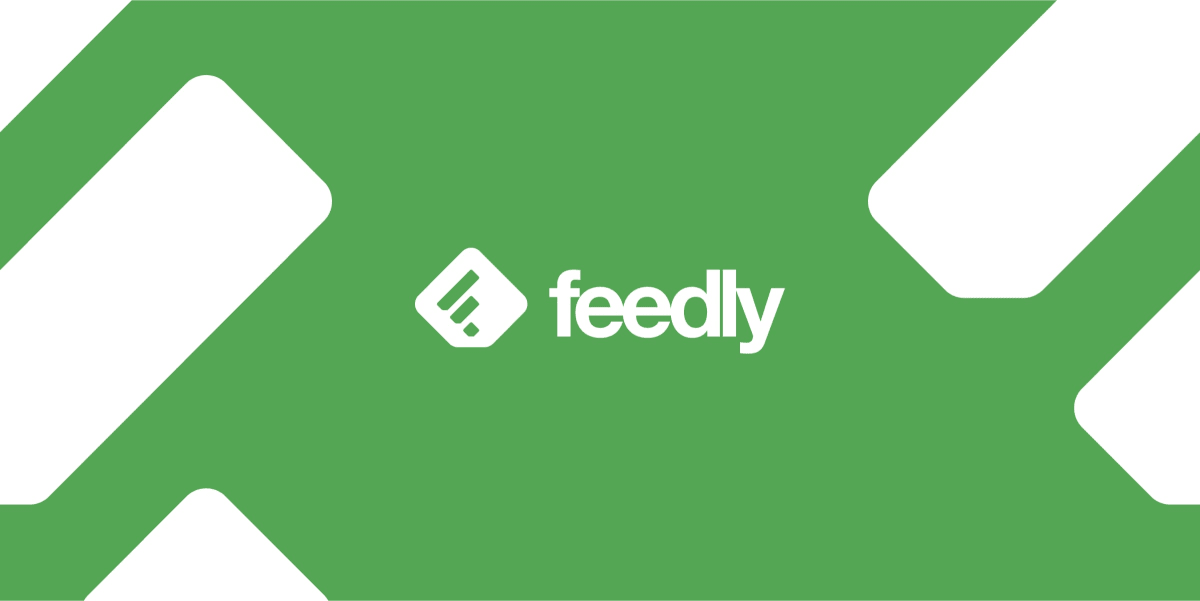 Like any fast-growing startup, the Feedly team needed to iterate quickly on sales and product marketing materials. Yet too often, they found themselves wasting time trying to find the right version of a deck in Keynote, instead of investing time perfecting their core messages. Pitch made "merge hell" and collaboration chaos a thing of the past, freeing them up to focus on getting the right messages in the hands of their sales team.
Feedly is an AI-powered research tool that creates personalized feeds focused on the specific sources, topics, and trends a user is interested in. The self-funded (and profitable!) startup is used by 15 million individuals and 2,000 organizations around the world for everything from personal content curation and tech scouting to business intelligence and cybersecurity threat monitoring. One of the reasons the Feedly team has seen so much success is its dedication to really listening to customers, and then quickly implementing their feedback. 
Just one example of this is their iterative approach to product messaging. They continuously edit their sales decks as they get feedback from colleagues, customers, and prospects. Depending on what they hear in the market, the Feedly team will tailor content to reflect the words customers use when describing their goals and pain points.
Feedly's responsive approach has paid dividends in winning users' trust, but cumbersome software has made it tough for the team behind the scenes (and the slides) to keep up. Tracking down the right version of a Keynote file in Google Drive was confusing, and small change ended up feeling like a big challenge. As their sales team grew, making sure their slides had the latest messaging iterations got harder and harder, and they were quickly heading toward a breaking point. 
"Merge hell" and versioning chaos 
Feedly's sales team heavily relied on decks to sell their enterprise and vertical solutions. Many people had a hand in creating these decks, but almost all of them involved the help of Feedly's founder and CEO Edwin Khodabakchian, product manager Olivia Malterre, and copywriter Annie Bacher. Together, they worked with the design team to continuously improve on messaging and get new decks into the hands of the sales team. 
Historically, Feedly used Keynote, but the process was starting to break down. 
"We were using Keynote for presentations, which was more of a solitary experience," Edwin says. "I would create the slides and send them around, then people would annotate a few things here and there and send it back to me."
"As we started to build out our team, we realized we wanted to work more collaboratively. I saw people naturally getting pulled into Google Slides, but it didn't have the control we needed to create really nice experiences. It was collaborative, but it was not nice." 
The team found itself juggling versions and dealing with a time-consuming workflow. 
"It was really tough to jump in and provide copy feedback when we were figuring out how to communicate a feature," Annie says. "We were saving files in different places and naming them different versions. It was pretty confusing." 
Each version of a sales deck was stored on Google Drive as Keynote and PDF files. Any time a change was made, the team would need to download it, make the edits, update the file name with the latest version, and then upload it all back to Google Drive. 
Even once they managed to track down the right version, it wasn't always immediately clear what changes had been made. 
"It was super hard to see the differences between versions," Olivia says. At one point, they had to create a color coding system. Comments were left in the file as red text boxes, and each file was renamed with the editor's name. 
Once the deck was ready, that wasn't the end of it. Sales often didn't have a clear way to understand which deck they should be using, leading to more stress and confusion. 
"Anytime we would change something, we would have to tag them on Slack and say, 'Hey, watch out, we have this new version to use. The other one is obsolete.' And I was always scared that they would use the previous one." 
Taking Pitch for a test drive 
The team knew it needed a new way of doing things. "Every time we would go through this painful Keynote process, Edwin would say, 'Pitch is coming! The beta is out soon,'" Annie remembers. 
When Pitch became available, Edwin took the lead on the team's transition. He built the first deck and asked the design team to review the style and add core brand illustrations to their decks. 
"It was important that they could make sure that their slides were aligned with the Feedly brand and the in-app experience," he explains. "Thanks to Pitch, we were able to create branded slides that felt like a more integral part of the experience we offer to users." 
Collaboration beyond comments
Before, decks would ping-pong between teams. Now, there was no sending files back and forth. Everyone could see what was happening right in Pitch. 
The team also loved that collaboration went beyond just comments. People could own different slides (or assign them to others) as well as update on the status of specific slides without circulating multiple files. Or, as Edwin put it, "No more going through merge hell."
"The benefit of shared links was huge," Olivia says. Any changes made by the Feedly team were reflected immediately, and their sales team now has an easier way to share decks with prospects, rather than emailing a large PDF attachment. 
Life after "Is this the latest version?"
With Pitch, teams save time by being able to work together in the same file instead of having to create and then merge duplicates. Now that working on decks together is possible, more people across the company can leave comments on or make changes to decks. Edwin likes to iterate on slides as he hears what customers are saying. With Pitch, sales teams and subject matter experts can add their comments directly to the decks. 
"He could never do that before — it was too complicated," Olivia says. "Now we can get six or seven points of view on the same deck. It used to be one to three people. We became much more collaborative because of Pitch."
Now the team's process for slide creation is agile enough to match their quick feedback cycles. After getting the raw content into Pitch, Edwin brings in different stakeholders to make sure it's directionally correct. He then works with the sales team to align on messaging, share insights into the language customers use, and shape the demo based on what they've learned in the field. Annie jumps in to simplify the copy, and then they share the link with a broader audience internally, or potentially with beta customers to see what they think.
Building a better launch playbook 
Feedly was able to apply this process to other areas of their work as well, finding new ways to use decks across their business. One example is their launch playbook. Similar to Amazon's idea of "working backwards" from the press release, Feedly evaluates demand for new products and features by starting with how they would potentially pitch them to users.
They create a playbook that outlines the content they'll create — like blog posts and testimonials — to support the launch. By starting with the end in mind, Feedly is able to perfect their product messaging and sell the idea to customers before they officially begin work.
"The launch playbook sets the true north of what we want the key messages to be, what the sales demo should be, and what the benefits are. It's a bit like Amazon's approach of starting with the press release. We start with the pitch," Edwin explains. 
Their playbooks were too iterative for Keynote, forcing them to use Google Docs. With Pitch, they can take a more visual approach and turn launch playbooks into high-impact decks. 
"The slides help us make sure we're focusing on the most important content and get really aligned on the key messages," Edwin says. 
"It used to be difficult to distribute this information to sales. But as a medium, Pitch is perfect. People are busy, so having a short deck with a few key visuals and clear messaging lets them get an idea of what the feature will do."
Working better, together
"If for some reason Pitch didn't exist and we had to go back to the old way, it would be a major pain," Edwin says. "With Pitch, I don't have to compromise." 
They get the brand control that Keynote offers, with browser-based collaboration like Google Slides, all in one place. 
"I feel so much more free," Olivia says. Not only does Pitch save the team time, but it's enabled them to improve and iterate on decks in a way that's much more natural. 
By making it easy to involve more people, Feedly is able to arrive at the right messaging for the right market faster than before, and they have space to focus on more important topics beyond finding the right version of a deck.
"Now that we have Pitch we're able to expand the way we use presentations," Edwin says. In addition to sales decks and launch playbooks, they're using Pitch for roadmap planning and internal documentation.
For the Feedly team, switching to Pitch meant more efficient processes, but it also meant more than that. Freed from asking where the latest version of the deck was located, the team grew stronger and more united and were finally able to focus on what really mattered: how to speak their customers' language.