New in Pitch: Manage your brand in the library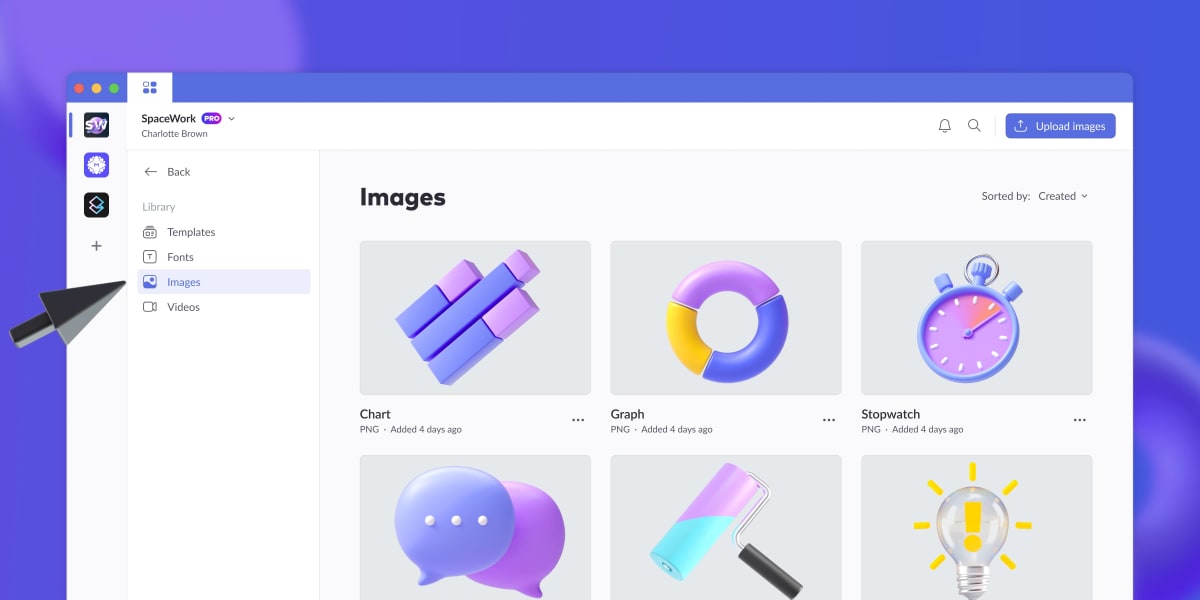 After months in beta, we're excited to announce that the library — a new way to manage your templates, fonts, videos, and assets — is available to all workspaces. 
When we started Pitch, we wanted to make it simple for teams to make great-looking decks that stay true to their brand. The library is an essential component of that idea, putting brand assets in one central place and making them easy to work with. 
Teams on our Starter plan can publish an unlimited number of templates and upload as many fonts as they need to create beautifully customized presentations. And Pro teams can enhance their presentations by uploading approved videos, images, icons, logos, and more. 
Learn more about the library and how to get started.
A single source of truth for your brand
While the current generation of fast-growing startups are prioritizing brand early on, many companies have few — if any guardrails — on how to present their brand when they're starting out. 
Enter the library. Now your design and marketing teams can define your brand guidelines — like colors, messaging, fonts, and iconography — directly in Pitch. This eliminates the need to share ZIP files of fonts or direct teammates to the latest templates and assets in your company wiki. Since everything lives online, any updates you make are immediately available to your team.
The right brand assets — right where teams need them
The easiest way to keep teams on-brand is to put everything they need at their fingertips. Now, your brand templates, fonts, and assets are available directly from the editor. So sales doesn't have to turn to their desktop, Dropbox, or Google Search to find the right image. Instead, they can create perfectly polished presentations without leaving Pitch.
Zach Grosser, Founder and Managing Director of Zacht Studios, notes that saved time translates to real benefits. "I'm excited to have our library of assets directly in Pitch to reduce the number of tools—and the amount of time—used on every project. Every little bit of time saved is an increase in our profits and customer satisfaction."
Help shape what's next
The library is a crucial part of our product vision. Over the coming months, we'll be introducing improvements to help more established brands organize and maintain their library in Pitch. If you've had a chance to explore the library, we'd love to hear what you think!