How an agency that doesn't pitch uses Pitch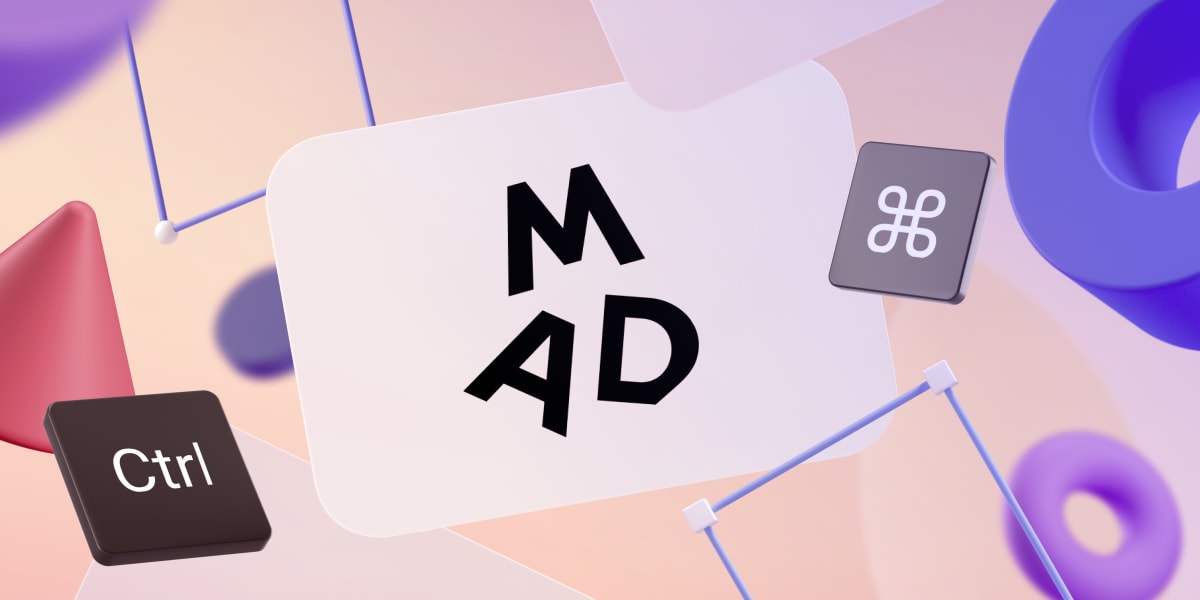 MAD is an agency that designs and develops digital products. Smack dab in the middle of their homepage sits their number one company commandment: "We don't pitch." So what are they doing using a tool called Pitch?
MAD has worked on some of the most innovative and beautiful products around — think Frontify, Dance, and GitPod. The reason they don't pitch is simple: They don't need to. Their work speaks for itself. 
The agency wins new contracts from companies that admire products they've worked on, see them winning awards, or are referred by other clients. To MAD, "pitching" means a public tender process — agencies compete for the sake of competing, with little hope of beating out the incumbent agency that's been working with the client for years. 
Here's how MAD's business director and cofounder Sebastian Waters puts it: "We'd rather spend time developing great digital products than waste weeks on opportunistic pitch processes. We're not just service providers — we're experts who create prototypes and work directly on the product. Teasing clients or trying to convince them with one or two days of work is not how we roll."
Speeding up proposals while maintaining aesthetic standards
When MAD starts exploring a project with a new client, they work from their "studio presentation" template — a standardized presentation of around 60 slides — which they then tailor to the client. Over time, the studio presentation, which is like a glossy brochure for the agency, evolves into a customized client proposal. Every client gets a presentation built for them, every time.
Pitch's customization features help MAD deliver a delicate balance — the client needs to get a sense of the agency's design approach and quality, but they also need to see their own brand reflected back at them.
"The lack of custom fonts was a deal-breaker for us with Google Slides," says Sebastian. "How can you deliver a cohesive design experience for brands if you don't use their fonts?"
MAD's projects are inherently interactive, so including videos and other dynamic elements is also really important for bringing their ideas to life.
Making ideation fun and collaborative
The proposal and early engagement phases of a project can be some of the most fun and collaborative — ideas are flying around, and colleagues are striking creative sparks off each other. When MAD designs products, it's key that the whole team contributes. 
Before Pitch came into the picture, Keynote was the only tool that supported MAD's level of design finesse. But that meant offline collaboration and version control hell. And a new deck had to be built from scratch each time they delivered a proposal. To keep things manageable, one designated person owned most proposal decks from start to finish.
With Pitch, the whole MAD team can contribute their ideas during the proposal stage. They can tag teammates in the deck and check out updates their colleagues have made as the vision comes together. Often, they all work on the deck at the same time and can see fellow cursors floating around as everyone crafts the presentation together. 
And now the team never starts from scratch. Instead, they iterate on their core studio presentation template — which means more time to think up innovative design solutions and cater to the specific needs of a client.
Jürgen Hassler, MAD's creative director and cofounder, loves how quickly everything comes together. "Our process is basically: Client call, debrief, adapt the template. Within a few days, a beautiful proposal seems to come out of nowhere and is sent off for review."
Control over sharing, and flexibility to experiment
Before Pitch, MAD shared their proposals and project updates with clients via what Sebastian calls "the boring PDF." But this presented two major practical disadvantages beyond the design limitations: no ability to update slides and evolve the deck over time, and no control over sharing. 
"Sometimes, larger clients need to socialize an idea internally and asynchronously. A presentation is a great way of doing that without needing to get everyone on a Zoom call."
With Pitch, the team can share a custom link featuring the client's brand or project name. (They can also unshare the presentation once a project is over or a new phase of the engagement has started.) If they spot an error after a presentation has been shared, they can immediately correct it without needing to resend anything. And with presentation analytics, they can see who has viewed the deck.
MAD's standard studio presentation and proposal templates are continuously updated based on feedback from clients and the insights that show them what's resonating. 
"We love to try new things out, and tweak small elements of the deck," says Jürgen. "Our studio presentation has evolved and improved a lot over time, just like we evolve and improve our product designs."
Finally, a presentation tool that feels like Figma
As a team of strategists, designers, and tech experts, MAD's primary work tool is Figma. It's where they design the digital experiences that make their clients' products stand out. 
When they discovered Pitch, they felt like they'd finally found Figma's presentation equivalent. Pitch made sense to them — everything worked as expected, says Jürgen.
"We push back when people try to make us use PowerPoint or Google Slides. We need things to look good. When you come from Figma or a similar design tool, Pitch feels familiar and easy."
MAD might not pitch — but with Pitch they've found a canvas to showcase their work, reflect their clients' brands, and uphold the design standards that are at the heart of everything they do.
To create your own fully customizable (and totally free) project proposal with Pitch, head over to our template gallery — and check out MAD's website to learn more.